Unlike most places, we don't charge per arrow, we charge per hour. We have a wide variety of different bows, and you get to try each one.
"The key to success is to focus our conscious mind on things we desire, not things we fear."
Mounted archery is not just about getting a bullseye, but learning the discipline and practice with building the right skills.
We teach basic riding to beginners and then basic archery and join the two.
This can be done by any level of experience.
Book now and give it a try 🏹.
Note: If you have never ridden before we will first teach those basics in a riding lesson. And then same for archery then combine the two.
Our archery lessons take place underneath gorgeous trees, and are for people aged 5 +. We have smaller bows for the young ones.
See how accurate you can get in the time you have to shoot.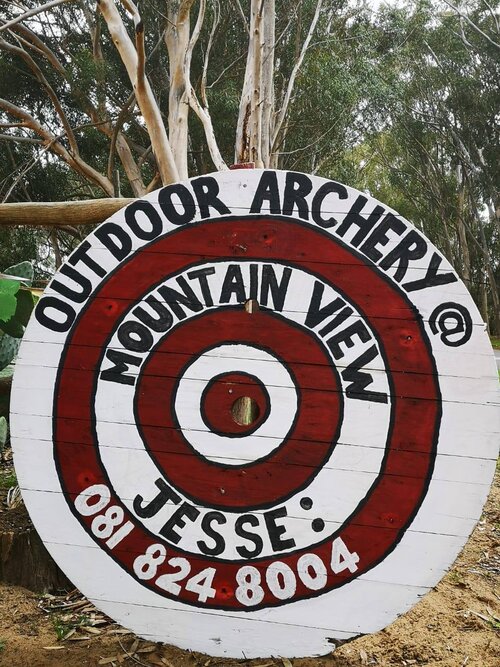 See how accurate you can get in the time you have to shoot.
1-hour Archery lesson – R200
Adventure Pack: 1-hour Archery lesson PLUS 1-hour trail ride – R500
Intro Bow
You will begin with a practice bow that needs about 10 pounds of force to fully draw it. This will help you understand posture, footing and aiming, without too much physical exertion.
Light Compound Bow
Next you will try a compound bow, which is a bow that is assisted with pulleys. Again, this is a beginner bow and will not require much physical strength to use.
English Recursive Bow
When you are ready, you can advance to trying an intermediate Recursive bow. These bows are larger and more accurate, but also require more strength to draw.
Compound Hunting Bow
If you are feeling adventurous, you can try the full Compound Hunting bow. You will need to be comfortable with how to draw and fire a bow before trying to use this strong weapon.